Bow River Fly Fishing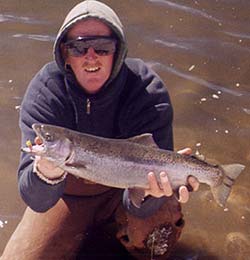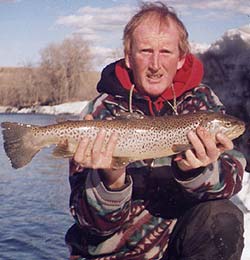 The Guided Day Float Package

The most common package for anglers is our Single Day Bow River Float package. We float for 7 to 15 kilometers, depending on conditions, fishability, and the wading desires of our guests. Ground transportation and a hearty lunch/refreshment is provided, as as all required flies (Additional flies will be available at a nominal fee.)


$550.00 CDN / boat (2 ppl / boat Max.)





WALK WADE trip maximum 3 anglers.



Walk & wades are done on the upper and lower Bow River,Crownest, Elbow, Highwood and Sheep River.
We supply transportation and lunch.
Check out detailed fishing reports and know what the pros know. Freshwater - Saltwater - Largemouth Bass, Striper, Trout, Flounder reports posted by top charter boat Captains, professional fishing guides, and private anglers from fishing hotspots around the globe.
... ...
a
..
//--> Check out..


..these Bass Fishing sites! ...

...
...

This site created and maintained by Norm Price

All graphics, logos, advertisements and promotions are Copyright bottlecaplure.com © 2004
.